Volunteers spread holiday cheer through Adopt-A-Family program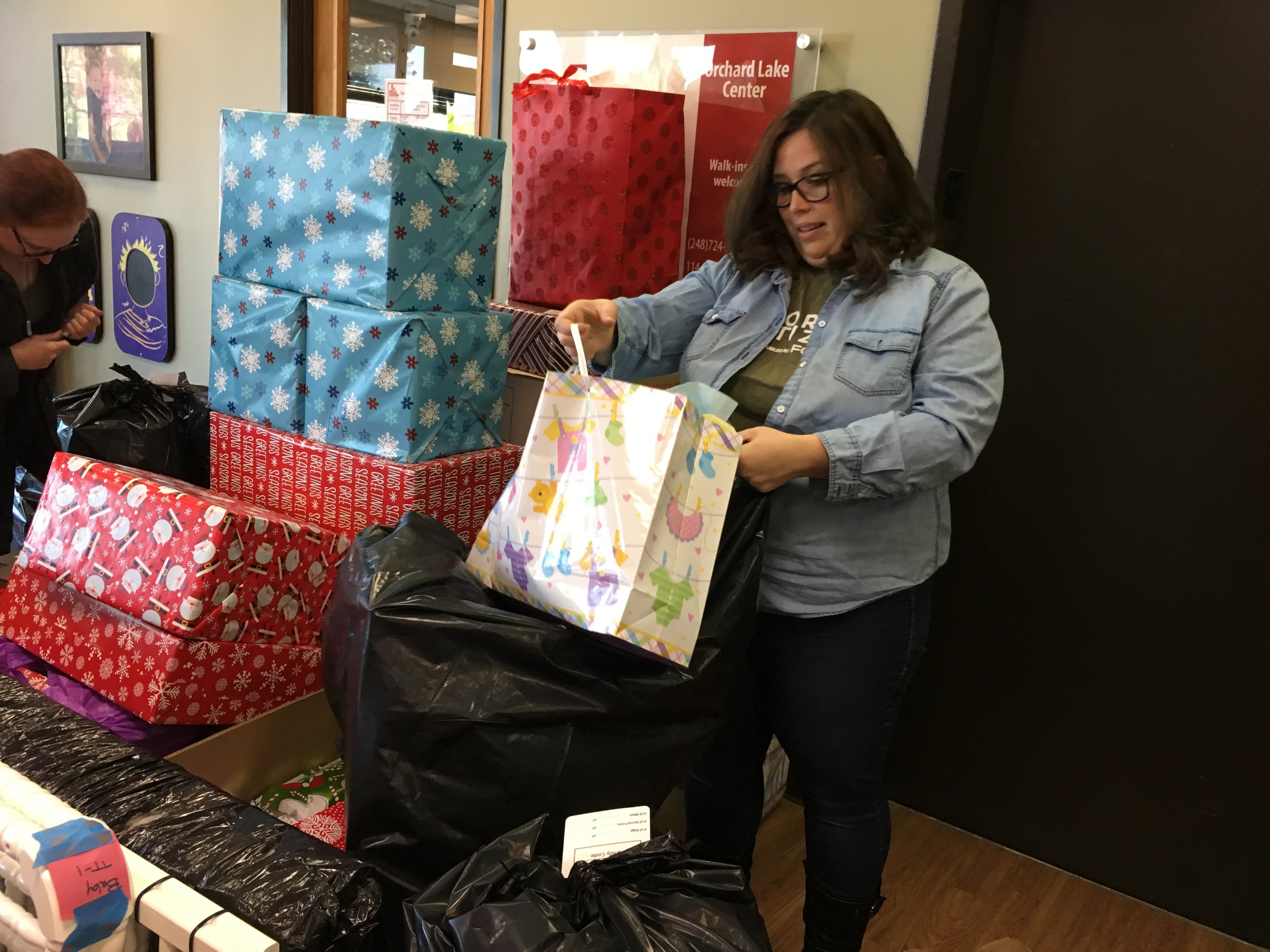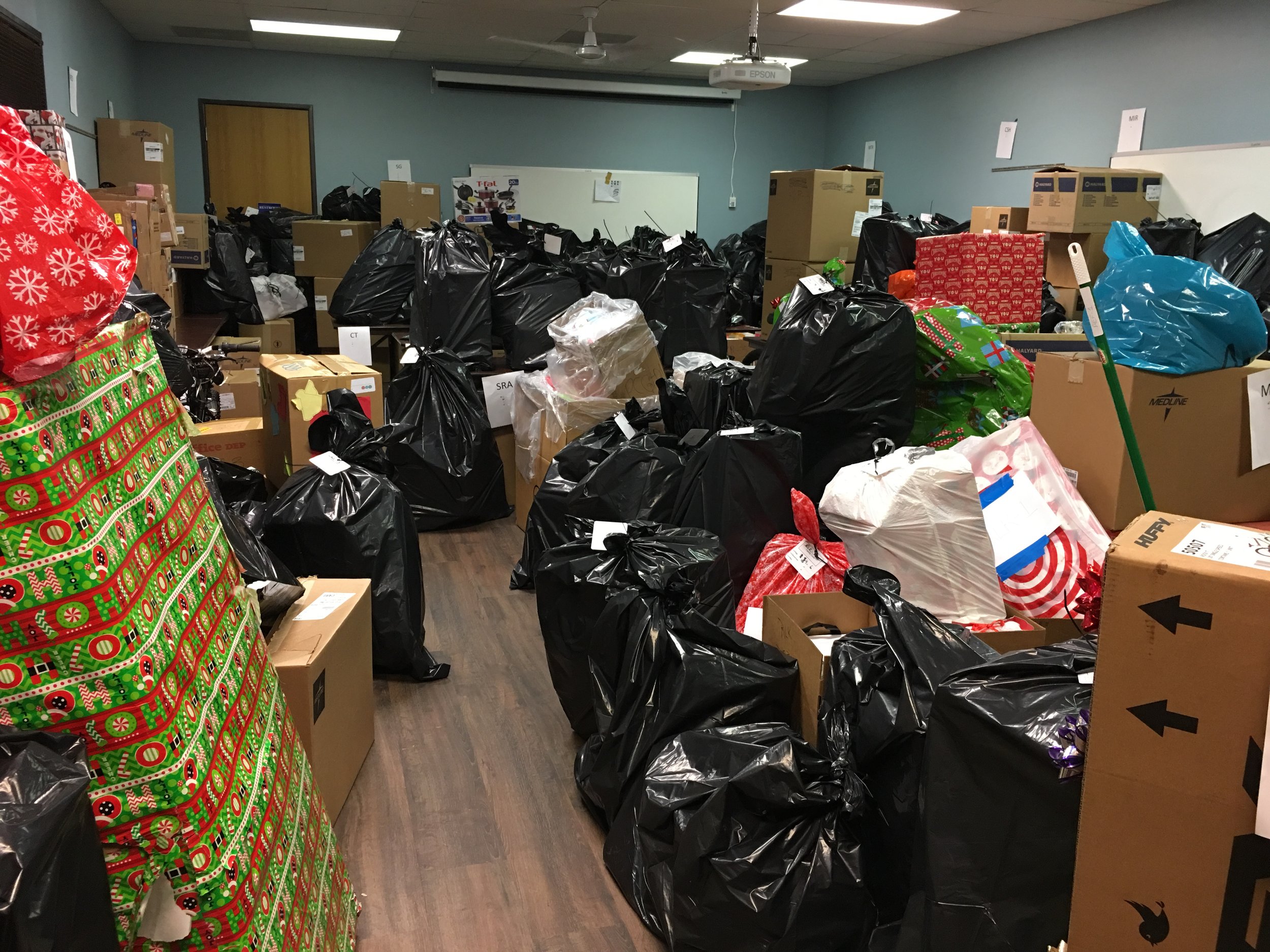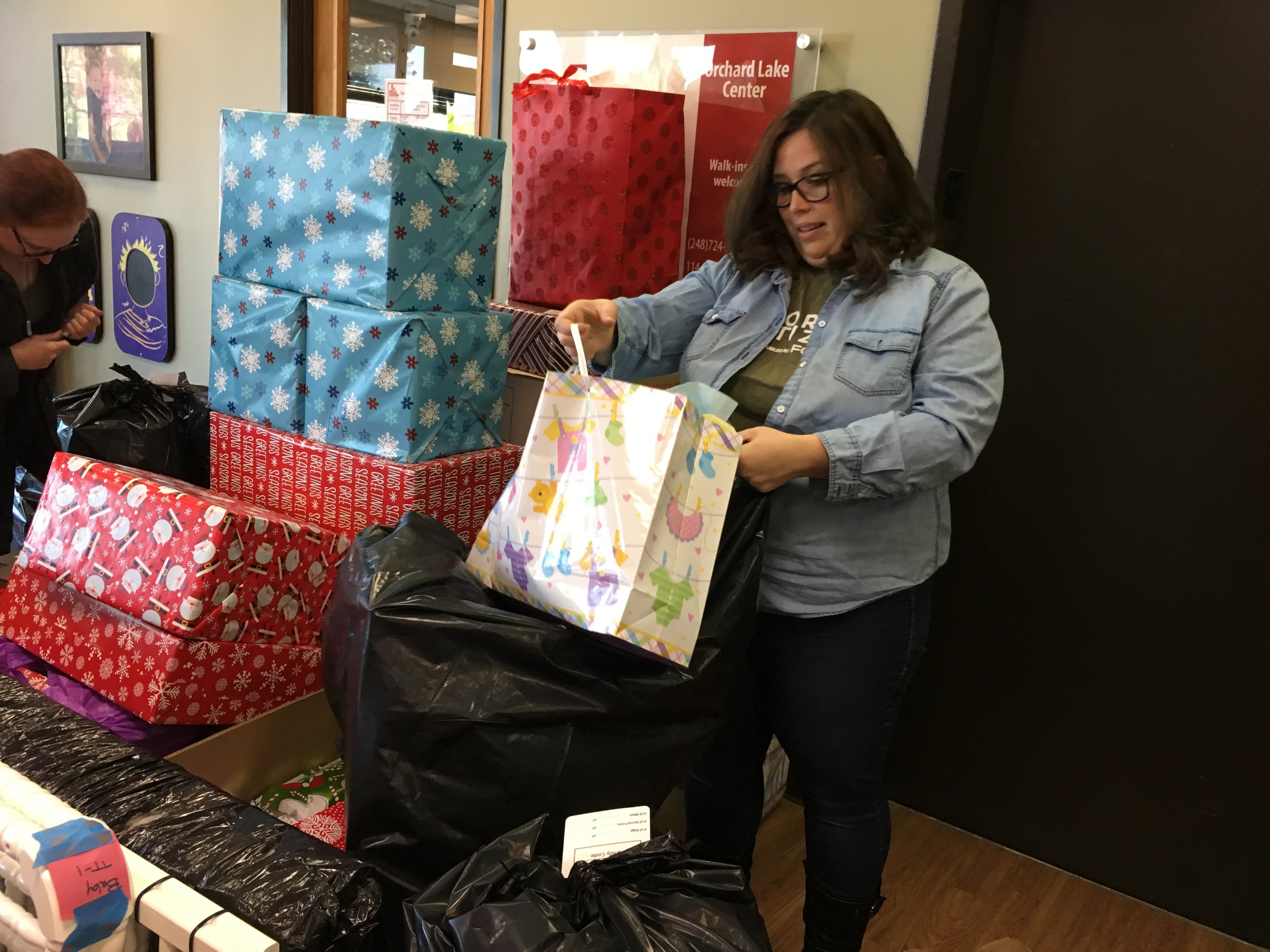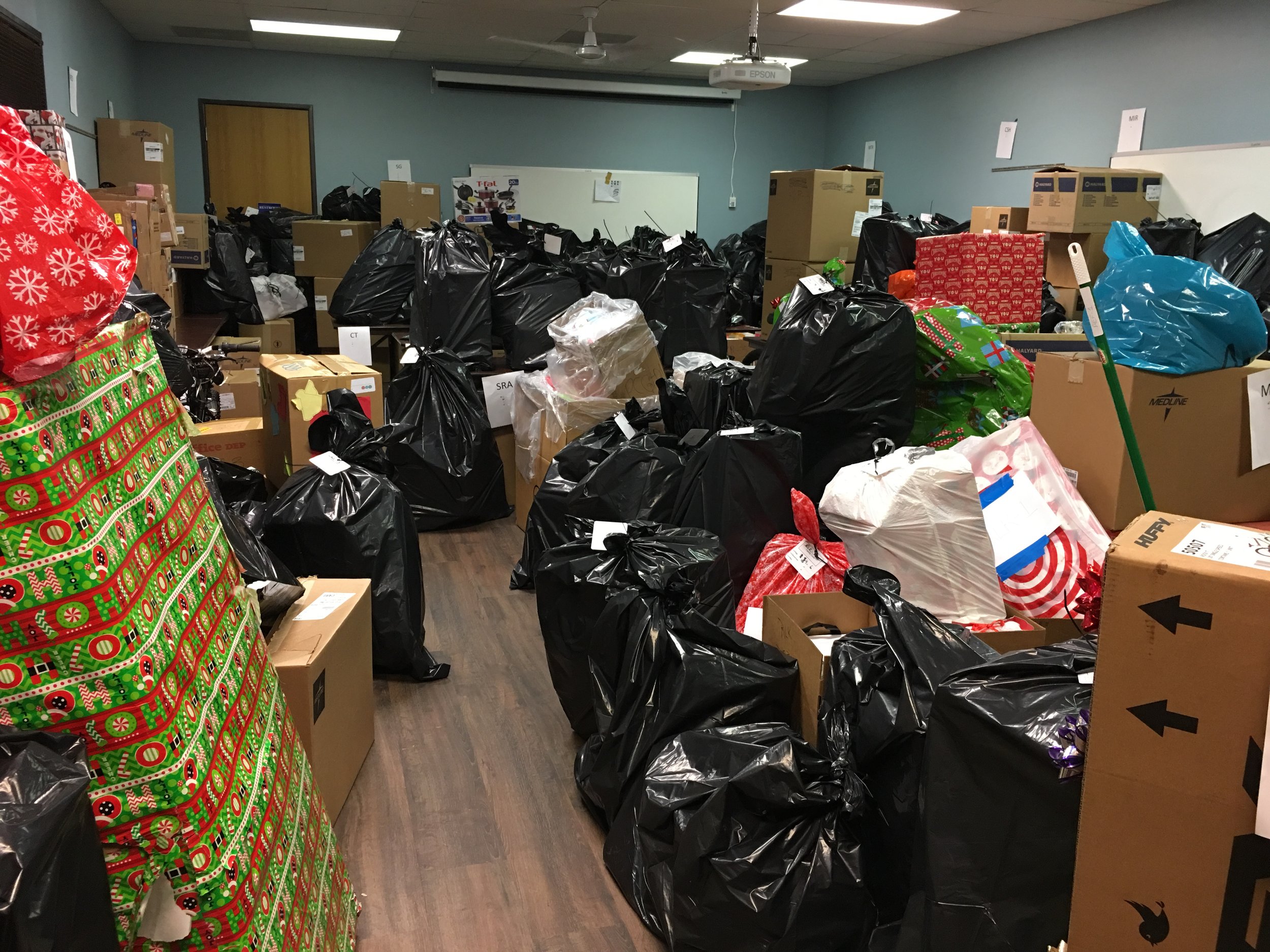 Erik Jordan carefully walked backwards down a steep ramp maneuvering a cart stacked with boxes of presents. When Erik reached the bottom, he managed to get the cart through a set of double doors and to a storage area packed with garbage bags stuffed with gifts for Oakland Family Services' clients and their families.
Erik spent the day away from his regular job as a financial analyst for Wells Fargo to help with the agency's Adopt-A-Family program. Instead of gathering financial data, Erik was loading, unloading and tagging presents for 222 families who otherwise would not have gifts this holiday season.
"I hope it will give them an opportunity to take what they receive and use it to help their kids and then to give back one day," he said.
Volunteers from Fiat Chrysler Motor Citizens, Flagstar Bank, Wells Fargo in Birmingham and teens from Crossroads for Youth spent time at the agency's Pontiac office this week organizing donated gifts that will benefit 550 children!
Among the volunteers was Sean Hetzman, relationship manager at Wells Fargo.
"I'm very fortunate to have what I have, and I want to give back to the community we are a part of and serve," he said. "We are helping children and families receive gifts that will hopefully bring smiles and laughter."
Sherry Knorr, team lead change specialist at Fiat Chrysler Automobiles, remembers the excitement she felt during the holidays as a child receiving her first bike and train set and wants other children to have that same feeling.
"This is really about trying to make it magical for the children, and this is a great program to do that," Sherry said. "I feel if we can bring a little bit more happiness in someone else's life, this is worth it."
When John Bueno learned that Oakland Family Services needed help with the Adopt-A-Family program, he didn't hesitate to sign up. He is familiar with Oakland Family Services' mission after having served on the Pontiac City Council for 20 years.
"It's always been one of my favorite organizations because the need is so great in the community, and Oakland Family Services always does a good job of stretching every dollar it receives," said John, senior vice president of investments at Wells Fargo. "Even though the economy is growing and doing better, the need is still here, not just in Pontiac but throughout the county."
Yun Zou, who moved from China to the United States about five years ago, described Oakland Family Services' Adopt-A-Family program as a very meaningful experience.
"Besides learning the technical knowledge in school, I want to learn about the culture of the United States and volunteering through this program will help me achieve that," said Yun, an engineer at Fiat Chrysler Automobiles.
Michael King didn't come to Oakland Family Services with any company or organization. The 17-year-old from Pontiac High School is working on community service as part of the "Salute to our Young Heroes," sponsored by Delta Sigma Theta Sorority, Inc. Michael understands the hardship of parents not being able to provide presents for their children since he experienced it a few times with his own parents.
"I want to help the less fortunate by giving back," he said. "I hope the kids will get some good presents and be happy."
Valerie Mercadante, development and engagement Coordinator at Oakland Family Services said volunteers are key to the success of the Adopt-A-Family program.
"From being the friendly face that greets our generous donors, to lending a helping hand to the single mom loading gifts into her car, we truly rely on our volunteers to ensure our clients have a happier, brighter holiday," she said.
In addition to much-appreciated individual donors, Oakland Family Services had 43 corporate donors participate in the Adopt-A-Family program. The agency would like to thank Beaumont Hospital in Troy and The Boardwalk Shops in West Bloomfield for adopting at least 10 families.