Difference Makers: Oakland Family Services' employees recognized for service and commitment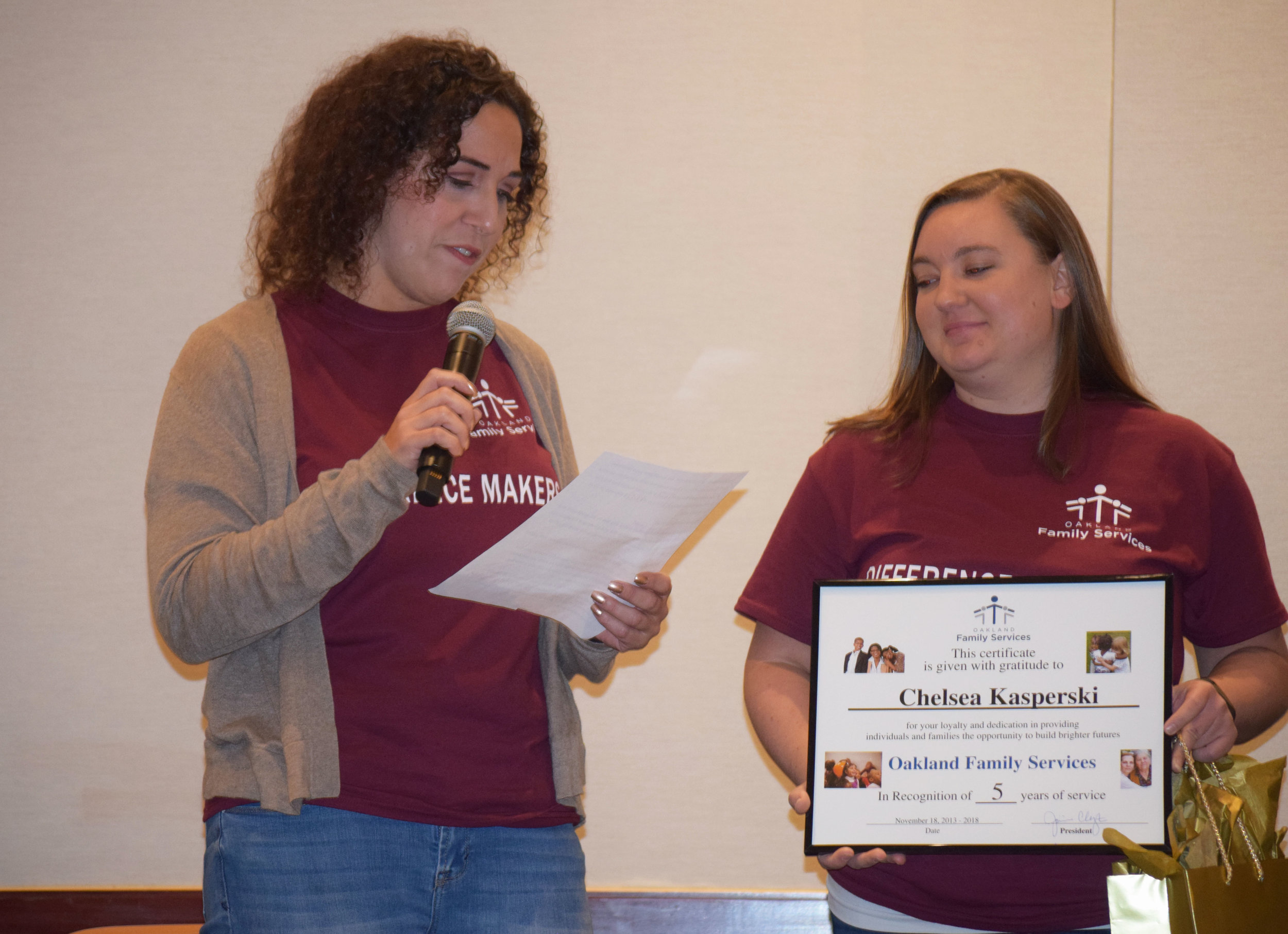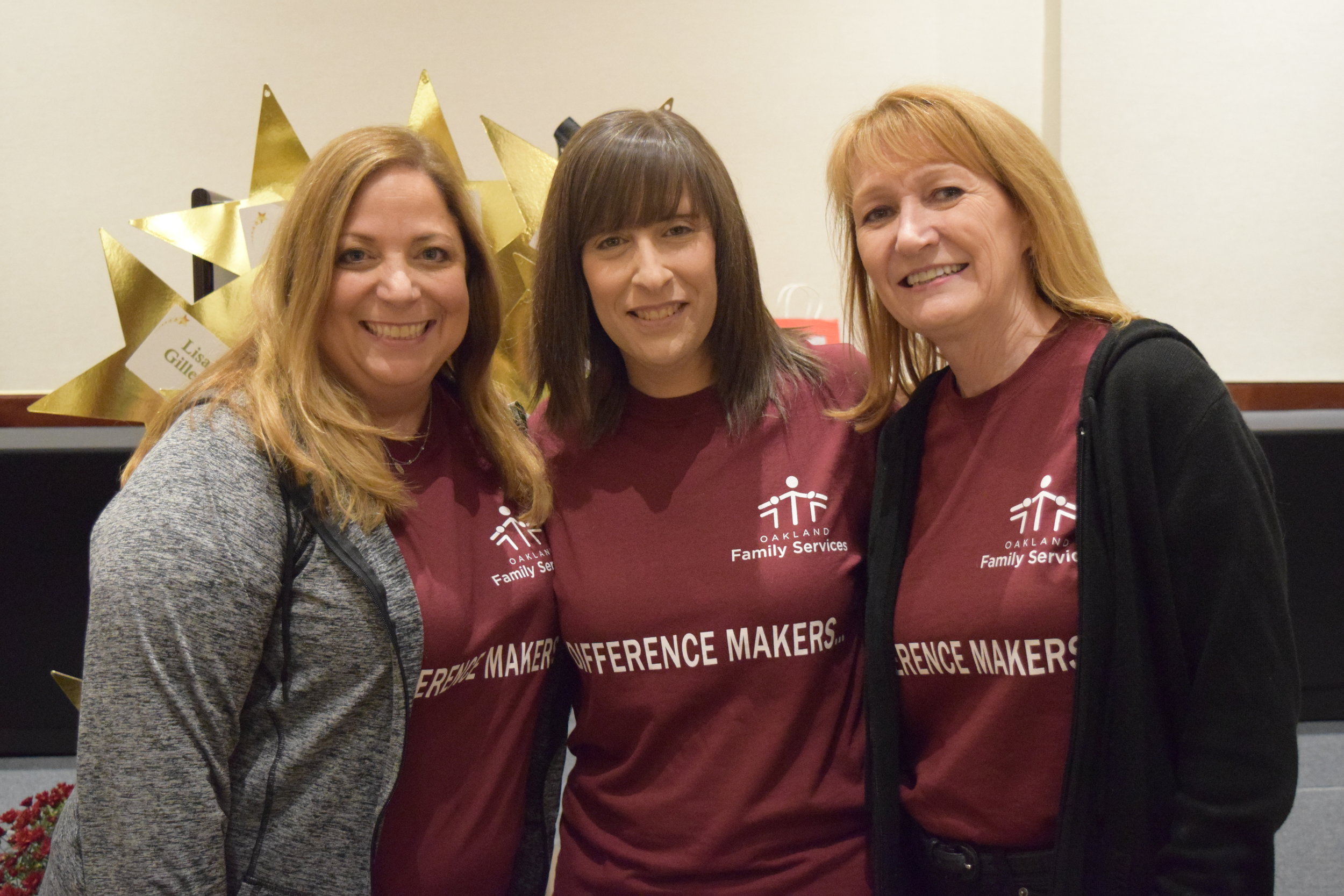 Oakland Family Services' employees were recognized for their years of service Oct. 5 during a General Staff meeting at the Auburn Hills Marriott in Pontiac. Employees celebrating 1 year, 5 years and 10 years were honored for their commitment to the agency's mission of providing individuals and families the opportunity to build brighter futures.
In addition, 11 individuals were recognized by their peers for making a difference and for exemplifying the agency's cultural value statements. These statements detail what the staff at Oakland Family Services sets out to achieve in their work with the families we serve and with each other. Some examples of these statements include: Act with Integrity and Respect, Commit to Greatness, Connect to our Mission and Embrace and Drive Change.
Employees are recognized every fall during one of the agency's general staff meetings, which are a chance to bring all of Oakland Family Services' nearly 200 employees together for recognition, team building and training. To learn more about building your own brighter future in your career, in addition to helping people in the community build brighter futures, check out our Careers Page!