Preschoolers celebrate Friendsgiving with families and classmates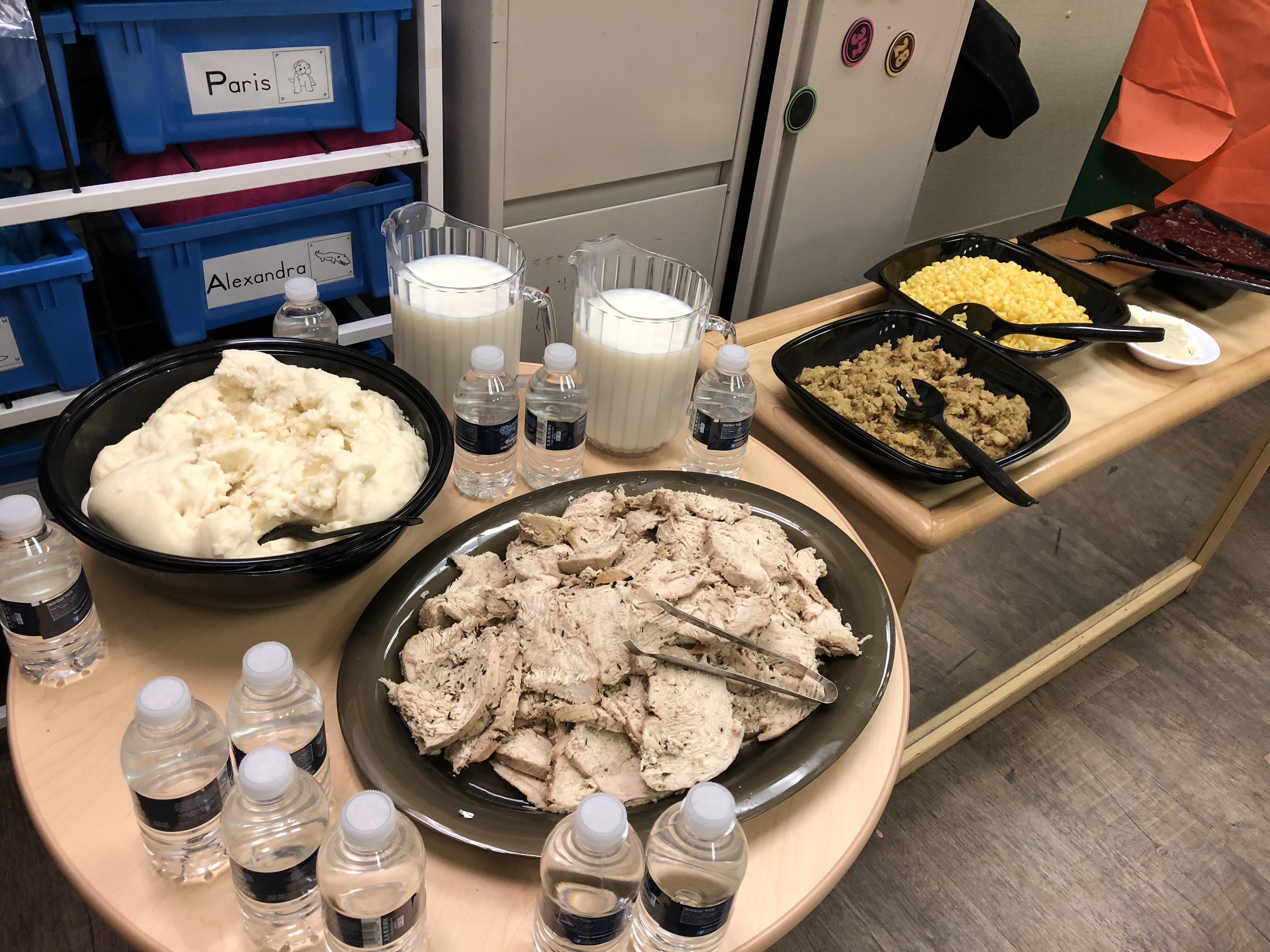 Preschoolers at our Children's Learning Center in Pontiac celebrated their friendships with classmates and their families Wednesday during a Friendsgiving meal.
The children enjoyed turkey, mashed potatoes, corn, stuffing, applesauce, cranberry sauce and, of course, pumpkin pie!
Jai'ceon Taylor, 4, smiled as he sat with his parents at a table waiting for the go ahead to get some food.
"They are going to eat with me!" the little boy said with excitement.
His mother, Bianca Harvey, laughed.
"He's been talking about it for the last week," she said. "He's always wanted us to come to the school for events but we both work. We wanted to make sure we were able to come for Friendsgiving."