Children experience farm life at Oakland Family Services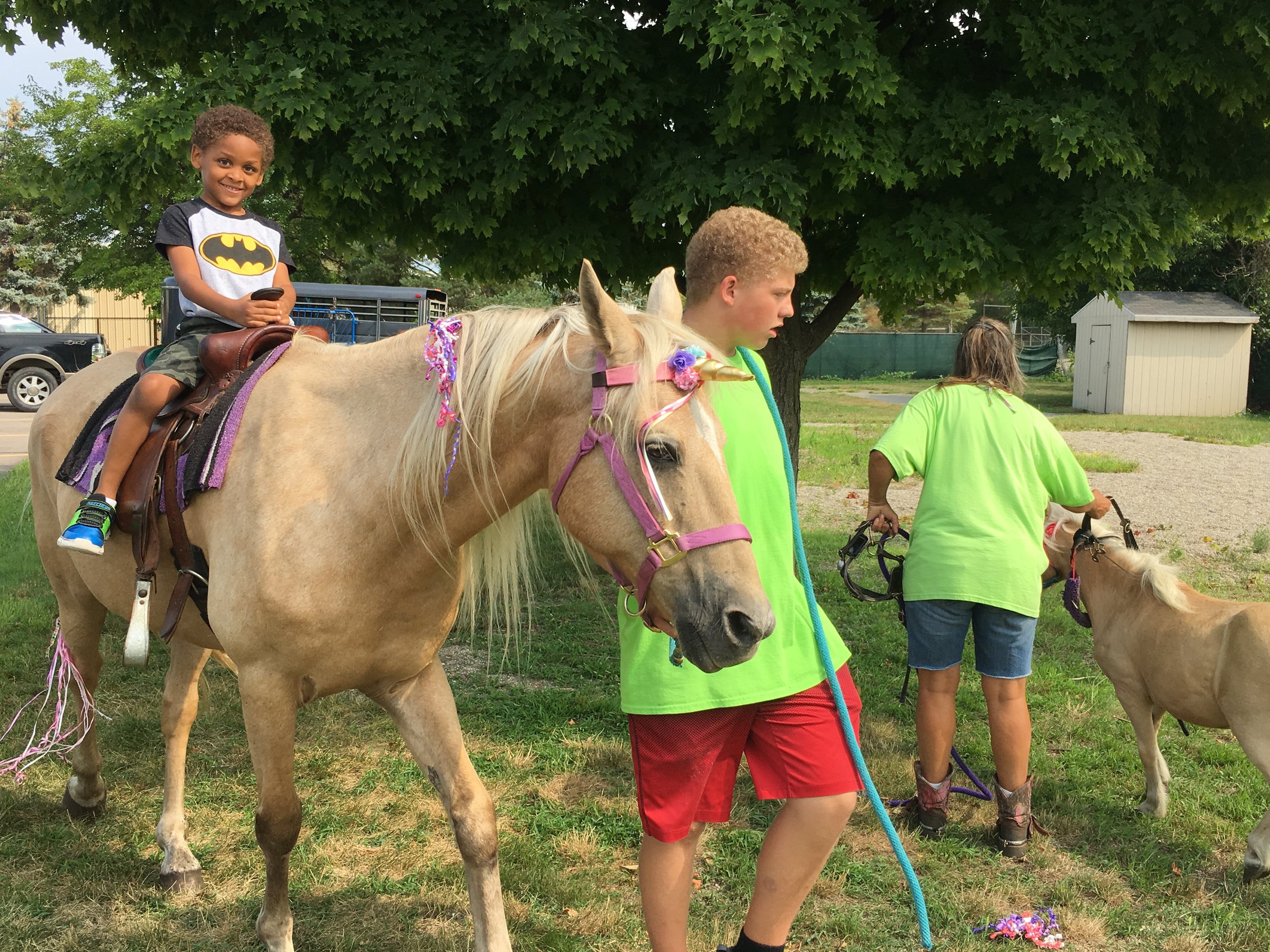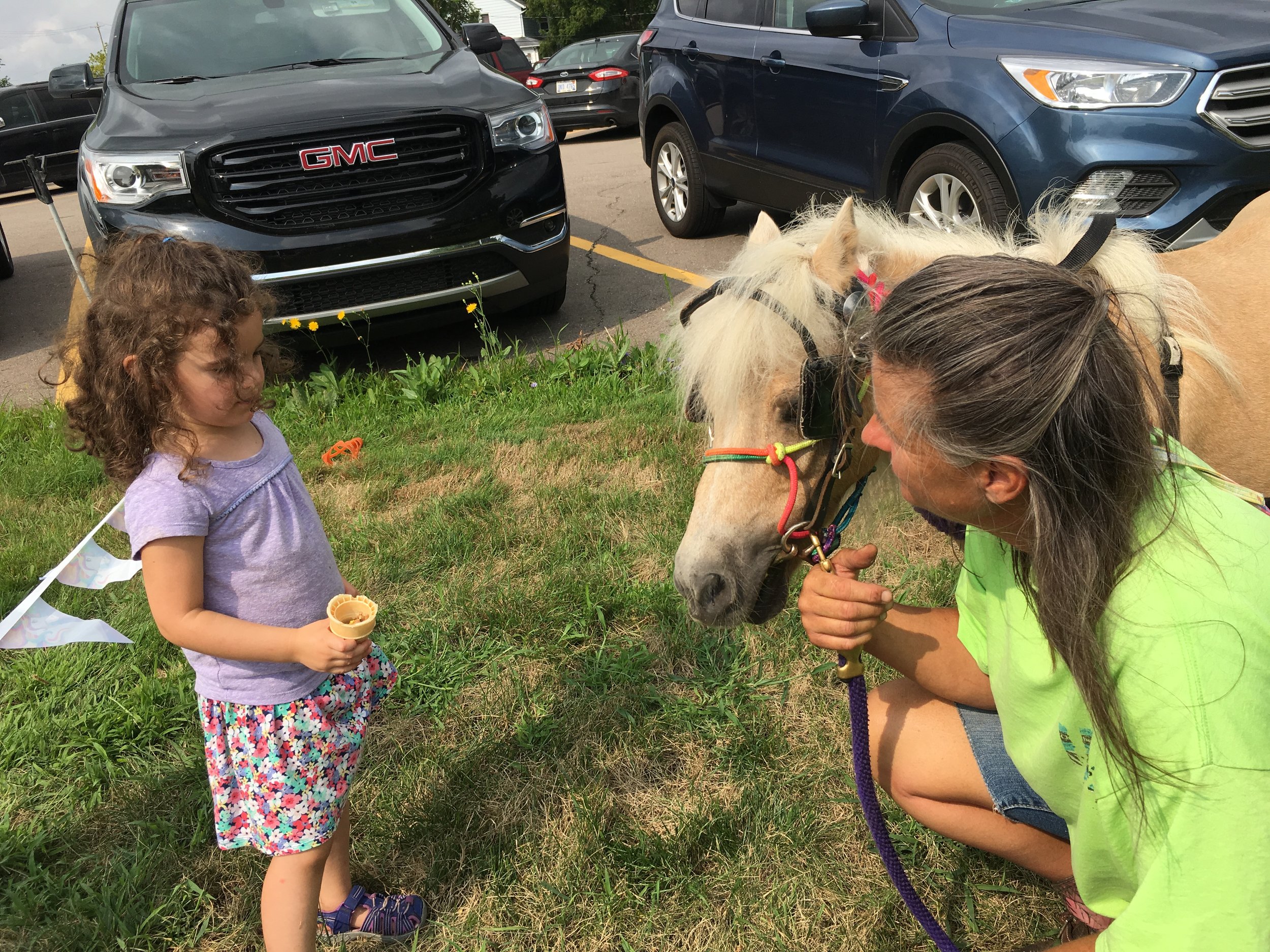 Karter raised his tiny leg and placed his left foot into the stirrup, using all his muscles to swing his other leg over the 1,200-pound horse. The 5-year-old boy seemed amazed at how the world looked from on top of the horse.
"It's high!" he screamed to the other children anxiously waiting for their turn to ride Dusty.
Summer camp kids at Oakland Family Services spent part of their morning on Aug. 6 riding a horse or pony and getting an up-close look at farm animals during a visit from Chamberlin Pony Rides and Mobile Petting Zoo. The children enjoyed petting the soft fur of bunnies, hand-feeding alpacas and goats, and listening to the ducks quack.
"They learn to be caring and kind and have fun at the same time," said Judy Cieslak, event manager.
Thanks to your support, children who otherwise would not have had the opportunity were able to see, pet and learn about farm animals.