Camp ice cream sale supports pizza lunch and summer learning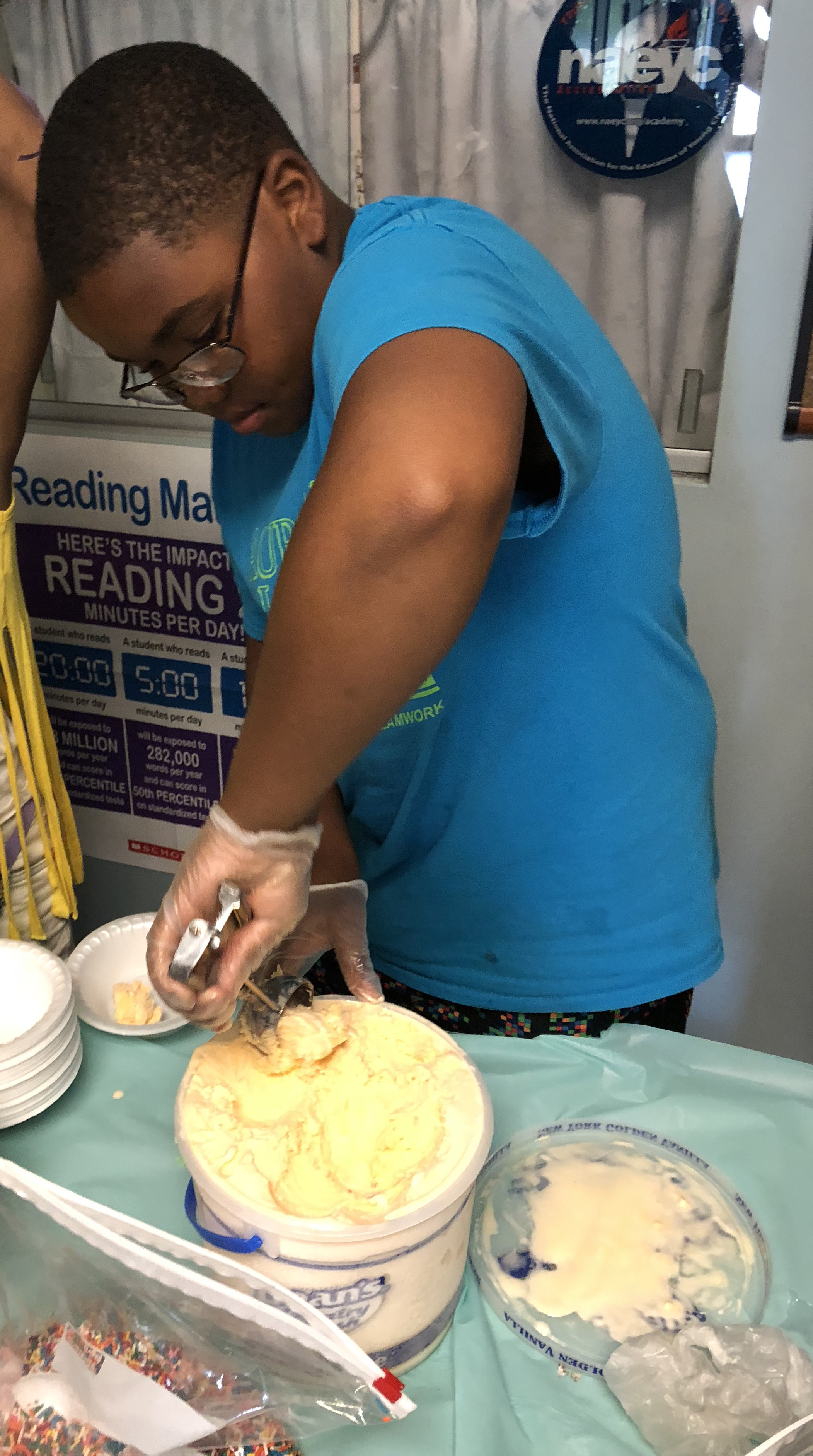 Oakland Family Services summer camp children raised money to buy pizza for lunch at an upcoming field trip to Marvin's Marvelous Mechanical Museum by making ice cream sundaes on July 17 at our Children's Learning Center in Pontiac.
Employees lined up to get a taste of of their favorite ice cream with toppings. The kids spent the afternoon scooping up chocolate, vanilla, and strawberry ice cream and topped the sundaes off with such delicious treats as Oreo pieces, Nestle Crunch pieces, sprinkles, bananas, chocolate syrup and whipped cream. Not only did the kids raise money, some of them learned customer services skills while others practiced their math skills as they counted money.
Your support of Oakland Family Services helps us create fun learning experiences like these for children, not only during the school year, but during the summer months, too!