Volunteers work together to make Thanksgiving memorable for our clients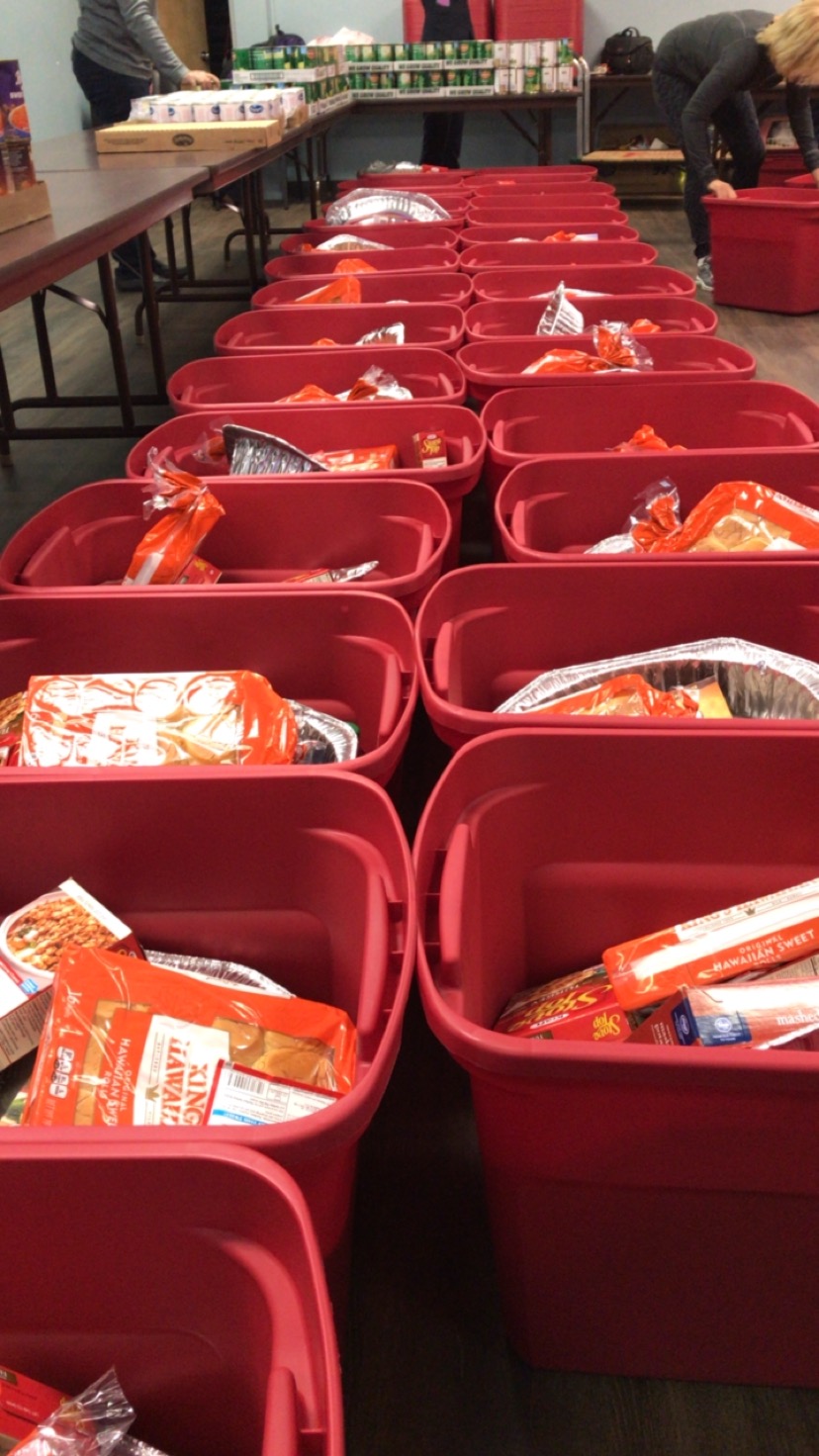 Oakland Family Services is thankful this holiday season for its volunteers. A group from General Motors and individuals from the community gathered at the agency today to stuff 100 boxes full of food for families to enjoy on Thanksgiving.
"We are thankful for our volunteers who helped assemble the Thanksgiving baskets for our clients," said Valerie Mercadante, development and engagement coordinator at Oakland Family Services. "Because of their support, 100 families in financial crisis will be able to enjoy a Thanksgiving meal together."
Those families wouldn't have had any turkeys if it wasn't for 8-year-old Jamison Aratari, who gathered 93 turkeys from a turkey drive she organized with the help of her mother, Erica.
Oakland Family Services also appreciates the hard work from volunteers Beth Eberly and Laura Eby, who organized getting all of the canned food donations from a bible study group at First United Methodist Church of Birmingham.
"I will always help people at Oakland Family Services," Eby said. "I love their mission. They aren't putting Band-Aids on things and are fixing people's lives. I want to be a part of that."